Recettear: An Item Shop's Tale
Developed by: EasyGameStation
Localized by Carpe Fulgur
Released: 9/10/10
Systems: PC
Genre: RPG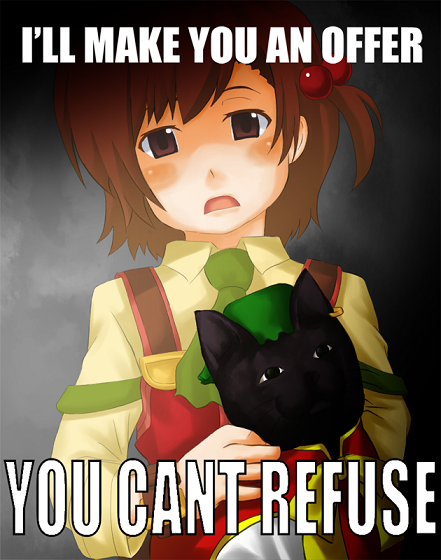 As the title implies, this game tells the tale of an item shop. Our heroine, Recette Lemongrass, is essentially pressed into service by a fairy named Tear. Recette must work off a debt that her father has incurred through his failed adventures and attempts at making it big. As Recette, you run your shop as you like it. Buy your stock wholesale and sell them at a markup, or hire one of several adventurers seek your goods in the depths of a challenging dungeon. Your shop, your goods, your methods- all things for you to play with. But mind the weekly debt, or you'll soon end up in naught but a cardboard box!
Gameplay and Control: 4/5
Extremely, and I mean, EXTREMELY ADDICTING.
This is a game that when you initially pick up, you'll be hard pressed to put it down (I've had many a late night and a tired morning at the campus thanks to this game). The concept is simple enough. Buy low, sell high, or adventure around, collect items, and sell them for 100% profit. Managing your shop is easy, and general gameplay is a quick learn. Unlike most economic based games, this has little/no learning curve, though play strategy can take a week or so in-game to figure out. Market fluctuations add some depth to the buy/sell aspect, as it forces you to think if you should gamble on buying a lot of a certain good during a price drop and hope that the good's price normalizes before you need to pay back part of your father's loan.
Controls are smooth and simple. Actions are mapped to Z, X, C, V, ESC, and the arrow keys. Of course, you could customize it, should your hands prefer a different layout (the writer of this review's Second Opinion has custom mapped keys. Weirdo.)
Graphics 3/5
First and foremost, this game is not trying to be innovative with graphics at all. If anything, it's a throwback to the top-down RPG's of old. Despite that, everything is draped with color, and there's not a single dull shot in the game.
Many of the dungeons are simply copy-pasted rooms (if you look closely you can actually see the dividing line between some of the templates). It's nothing you wouldn't expect of a relatively low-budget game. The usual clusterfuck of enemies is enough to keep you on your toes and your eyes off the repeating walls behind you.
2D sprites will be what they are. 2D sprites. For a game like this, they're pretty well made, with animation fluid enough to tell what each is doing. Clearly, there wasn't much attention given to the enemy sprites, as most of them are palette swaps of the weakest version.
The character sprites themselves are of a bumper quality, each character receiving specific attention. Recette receives major treatment, with many subtle animations you'll hardly ever recognize, especially during the management of your shop.
Sound: 2/5
Typical top-down RPG fare. The music can get a bit monotonous at times, especially when you're grinding out a dungeon for all its worth (which could probably run you 10 minutes towards the tougher dungeons). I play with the music off for the most part. There's minimal character voicing, and the speech that is there goes completely untranslated. Which is great, since a translation would completely butcher the gaming experience. 'Nuff said.
Story and Characters 3/5
Well, let's be honest. The story is about as deep as the kiddie pool… when it's DRY. You're a girl who's dad owes a large debt, and you pay it through a shop you open. Simple as that.
The characters are pretty well made, designed, and thought out.
You've got a few clichés, of course: =AVAST, MILD SPOILERS BE AHEAD, MATEY=
Airheaded Heroine: Recette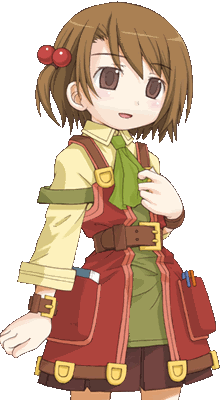 Tsundere Partner: Tear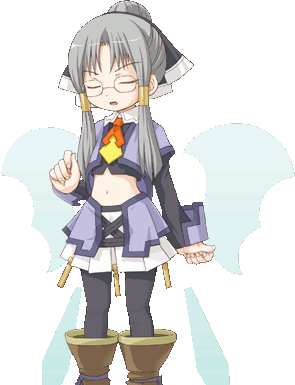 The rookie adventurer who becomes bosom pals with our heroine: Louie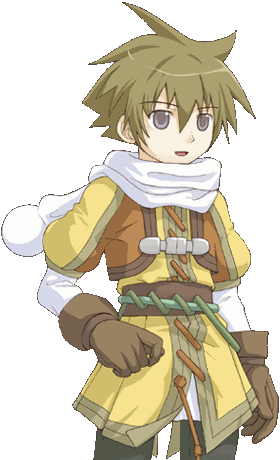 Runaway Princess Thief: Charme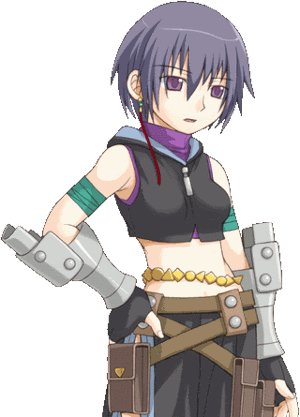 Polite Young Lady: Nagi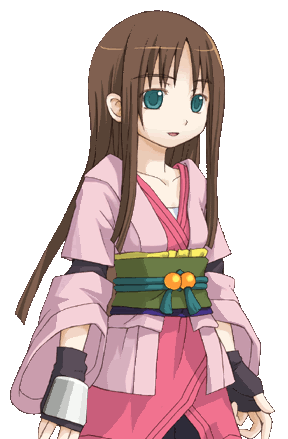 Tough guy with a heart: Elan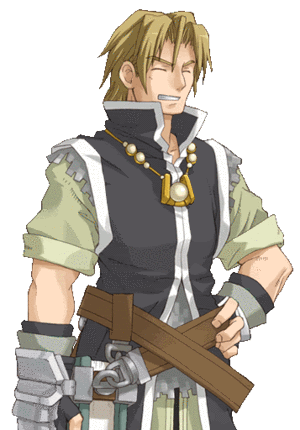 Kindly Elf: Tielle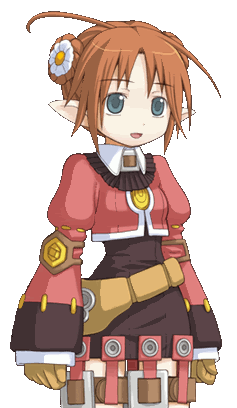 Grim and Mean Assassin: Griff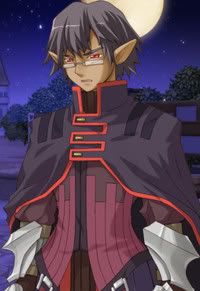 Scamming Merchant: Euria
Quiet RoboFriend: Arma
Conceited Mage: Caillou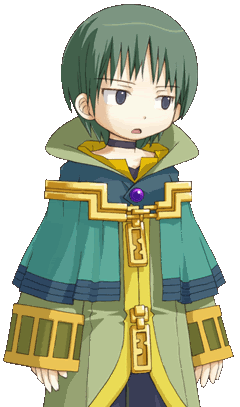 FINAL JUDGEMENT: 3.5/5
All in all, this was a very enjoyable game for me. It's good to see that there are games that stress fun over achievements, graphics, or general ePeen wagging still. I'd definitely recommend this game to any of my readers, even if you've got a problem with the art style. It's cute, get over it.
Well, that's that.
Thanks for reading! Expect another review soon!
I'd like to dedicate this review to the following people: Langston, Elizabeth, Thoraxz, and Psytemplar. Thanks for your support guys, I love you all!